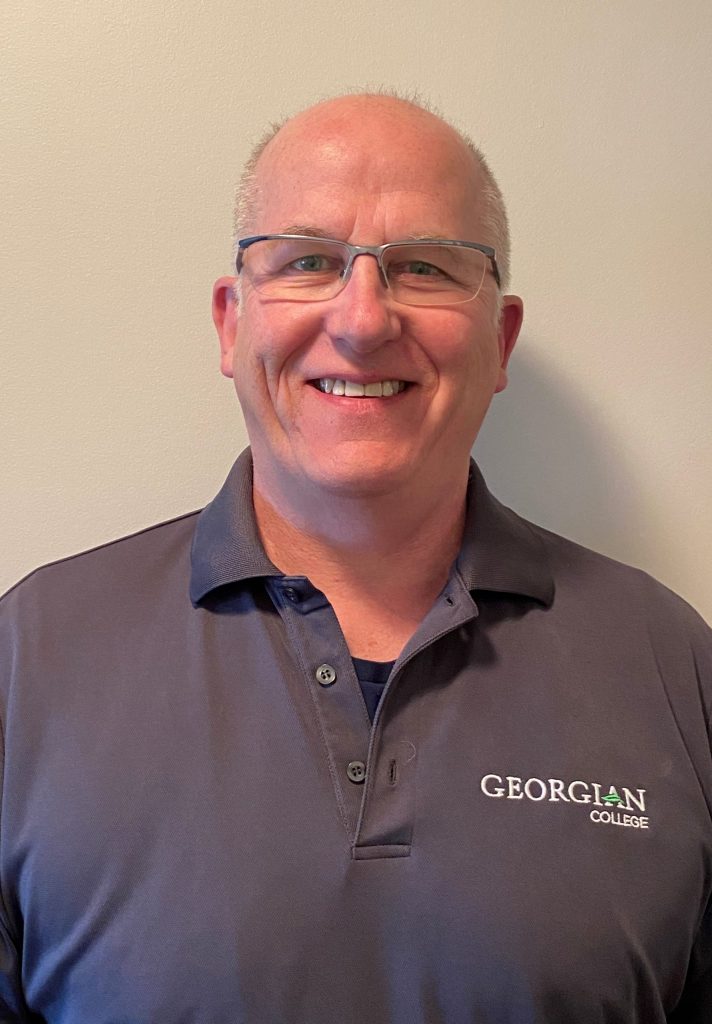 Staff Sergeant (ret) Simon Bradford spent 31 years in policing both with the Toronto Police Service and the Ontario Provincial Police. During his policing career he completed general, traffic and investigative duties, he also worked at the Ontario Police College, the Ontario Provincial Police Academy and the OPP General Headquarters. His last assignment was as an Acting Inspector assigned to the Integrated Security Unit working on the G8 Summit in Huntsville, Ontario.
In 2005, Simon started teaching at Georgian College on a part time basis and in 2010 he was hired as a full-time professor in the Police Studies degree and the Police Foundations program. Simon is currently the program coordinator of the Police Foundations program. In 2009 – 2011 Simon taught part time at Dalhousie University, College of Continuing Education, Certificate in Police Leadership (CPL) Program.
He is a graduate of the University of Toronto, St. Francis Xavier University and Athabasca University.
Simon is a member of the executive of the Canadian Association of Police educators serving as the Treasurer.