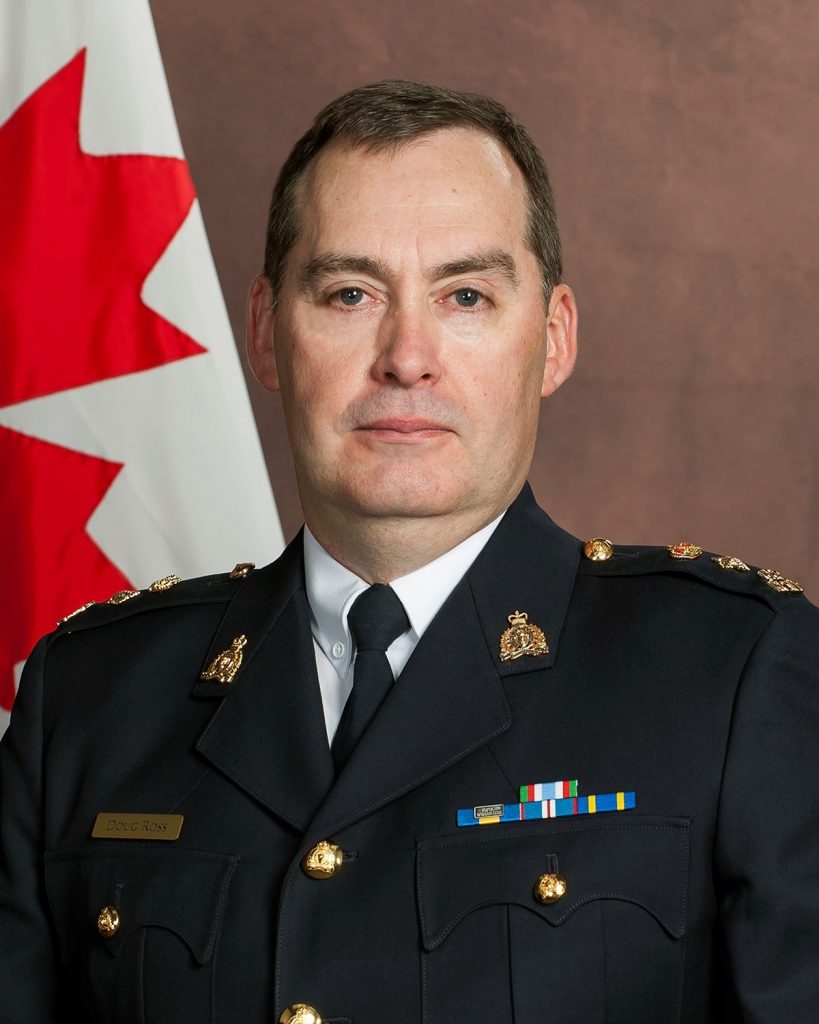 Doug Ross has more than 30 years of policing experience. Starting as a front-line patrol officer, he has worked in a variety of areas of policing including patrol, investigations, public order, firearm and use-of force training, underwater recovery operations, and ground search and rescue. He has also worked as an instructor in many of these areas. During the past 15 years, Doug has held senior manager and executive positions in the areas of operational planning/strategy, international policing, and technical operations/investigations. In 2016, he was appointed Director of Police Sciences at the Canadian Police College. In 2020, he was appointed as a Member of the Order of Merit of the Police Forces and was promoted to Chief Superintendent as the Director General of the Canadian Police Information Centre.
Doug is the Canadian representative on both the US Criminal Justice Information Services (CJIS) Advisory Policy Board (APB) Working Group and the National Law Enforcement Telecommunications System (Nlets) Advisory Board. He is a member of the Canadian Association of Chiefs of Police (CACP) and National Police Services (NPS) representative on the Information and Communications Technology (ICT) Committee. He is also an active member of the International Association of Chiefs of Police (IACP).
Doug holds a Bachelor of Arts in Psychology from Cape Breton University and a Certificate in Criminology from Memorial University. He has completed Memorial University's Public Sector Leadership and Management Development Program, the Canadian Association of Chiefs of Police (CACP) Executive Global Studies Program and the Canadian Police College's Executive Development in Policing Program.