Service de Police de la Ville de Montréal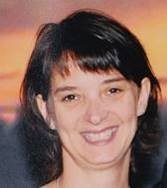 Carole Bolduc is a training and development officer for the Montreal Police Department.
Graduating with a bachelor's degree in animation and cultural research in 1998, she joined the Service in 2001 in the 911 Emergency Centre (taking calls for the Police Department). In 2004, she also became a dispatcher for the Police Department. In 2007, she became a trainer for the SPVM, primarily instructing in call dispatch, in order to prepare for the merger between the 9-1-1 call center and the call center of the SPVM. Carole now designs training for the entire SPVM. Among other roles, Carole has worked on the nautical patrol, the canine squad, the cavalry, and the cadets. Her current projects include the new metropolitan transport network (REM), the new PG-911 as well as a transformation of cadet training to virtual delivery.
Carole has been a member of CAPE for the last few years and is excited to represent Quebec in matters related to the association.